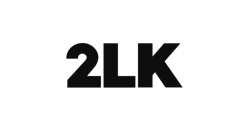 As our Project Coordinator you'll be a central figure in the smooth running of the production department. Your ability to organise is your superpower, as is your ability to ensure that projects and project managers have great support from you across the digital, hybrid and physical projects the department manages. You understand the needs of all members of the production team and ensure high standards of project reporting are maintained throughout every client project, you're also proactive in ensuring the office environment is well managed and remains a key part of the agency culture.
Below are some of the things we are looking for; you don't need to be amazing at all of them
Specifics:
• Project support
• Proactive in booking all staff travel and accommodation, understanding everyone's needs
• Site orders admin
• Site cash advances and expense claims
• Confidently organising passes for build and show
• Procim super-user, entering contractor quotes against budgets
• Project wash up admin, ensuring all aspects of the project are saved on the server - quotes, invoices, site visuals etc.
• Organising project wash-up meetings and taking notes
• Contractor audits
• Organising show calendar and deadlines
• Limited amount of on-site work in the UK and abroad, when the need arises
• Independently managing a selection of small projects
• Managing office contractors/partners
• Managing all office supplies
• PA duties to the company Partners and Head of Production
• Keep up-to-date with events in our industry and share with the wider team
Experience:


2+ years relevant experience is desired, however this does not have to be with another brand experience agency. Wider experiences are always welcome. Our benchmarked salaries are competitive and will reflect your experience and come with a generous benefits package.
Essential Skills:
• Knowledge of project management
• Ability to build and maintain team relationships
• Attention to detail
• Organisation and time management
• Available to work on-site, both in the UK and abroad
About 2LK:
We're a future-focused brand experience agency.
At 2LK, ideas lead and anything's possible. We're an ambitious team of thinkers, driven by creativity, fuelled by innovation and bound by the belief that moments matter.
In a fast-moving world, we remain in constant beta - adapting, adopting and always accelerating. We're habit breakers, inspired by change and fascinated by what's next.
Everyone at 2LK is empowered and supported to grow; always playing to individuals' strengths, we take great pride in our people first culture. Our values based around trust, honesty and respect, build real relationships that matter and help create our relentless pursuit of designing award-winning brand experiences.

If the role excites you, you're committed and feel you can add value to our business, then we'd love to hear from you.
Something extra.
Flexible working

Because some days you just need to work from home.

Birthdays

Who wants to work on their birthday? Not us, have the day off to celebrate in style.

Summer & Christmas events

We take the opportunity to celebrate our team and enjoy some food and drinks together.

Learning & Development

We all want to grow in our careers, we will support you all the way with our dedicated training budgets.

Nice to haves

We also offer increased pension contributions, private medical insurance and an annual bonus scheme that rewards and reflects our continuing success.
People first.
Built on respect, trust and honesty, we celebrate each other's differences and embrace each other's potential. We're committed to workplace excellence on every level.
Already working at 2LK Design Ltd?
Let's recruit together and find your next colleague.