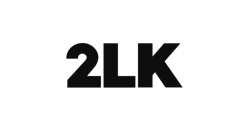 Curiosity is your superpower, always looking to solve a problem, indulging your passion for digital technology and creativity to create the ultimate brand experience. As our digital ambassador, you combine a passion for exploring all digital landscapes, ensuring you are up to speed with emerging trends, whilst recognising the importance of strong project leadership. You are the glue that holds the digital project together. Working with clients, internal teams or our extended freelance family and reporting to the Head of Production you deliver experiences at consistently high standards.
Below are some of the things we are looking for; you don't need to be amazing at all of them!

Specifics:
• You have excellent communication and negotiation skills, with an established ability to manage multiple work streams and multiple client relationships
• You are comfortable working along side all creative disciplines and understand a strategic approach to client management
• You have strong project management skills, focused on delivering best practice, to ensure the project is on time, on message and on budget
• You are comfortable presenting digital topics to client, colleagues, and Industry peers
• You have a relentless attention to detail
• You are a natural decision maker, and know how to listen and nurture team members and suppliers, to get the best out of the wider project team
• You have an appetite for interrogating supplier recommendations, so we can ensure we are delivering the best possible service for our clients
• You participate in all digital relevant pitches, and act as an ambassador for our pedigree in this space.
Experience:
6+ years relevant experience is desired; however, this does not have to be within a brand experience agency. Wider experiences are always welcome. Our benchmarked salaries are competitive and will reflect your experience and come with a generous benefits package.
About 2LK:
We're a future-focused brand experience agency.
At 2LK, ideas lead and anything's possible. We're an ambitious team of thinkers, driven by creativity, fuelled by innovation and bound by the belief that moments matter.
In a fast-moving world, we remain in constant beta - adapting, adopting and always accelerating. We're habit breakers, inspired by change and fascinated by what's next.
Everyone at 2LK is empowered and supported to grow; always playing to individuals' strengths, we take great pride in our people first culture. Our values based around trust, honesty and respect, build real relationships that matter and help create our relentless pursuit of designing award-winning brand experiences.

If the role excites you, you're committed and feel you can add value to our business, then we'd love to hear from you.
Department

Remote Status

Flexible
Something extra.
Flexible working

Because some days you just need to work from home.

Birthdays

Who wants to work on their birthday? Not us, have the day off to celebrate in style.

Summer & Christmas events

We take the opportunity to celebrate our team and enjoy some food and drinks together.

Learning & Development

We all want to grow in our careers, we will support you all the way with our dedicated training budgets.

Nice to haves

We also offer increased pension contributions, private medical insurance and an annual bonus scheme that rewards and reflects our continuing success.
People first.
Built on respect, trust and honesty, we celebrate each other's differences and embrace each other's potential. We're committed to workplace excellence on every level.
Already working at 2LK Design Ltd?
Let's recruit together and find your next colleague.