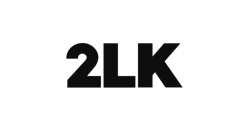 Coming from an accounting background you'll be able to look after all aspects of a finance department. Getting involved is your superpower. Whether it be commercial analysis, month and year end reporting or data inputting; your ability to manage multiple jobs day-to-day and using your initiative to make improvements to enable our growth, make you a valuable asset to the finance team.
Below are some of the things we are looking for; you don't need to be amazing at all of them!

Specifics:
• You manage day-to-day finance activities, working with our bookkeeper you manage all administrative tasks including expenses and the sales and purchase ledgers from posting invoices through to making payments
• You have full ownership of our month end: overheads, prepayments, accruals, posting journals, COS (incl. revenue recognition), reconciling & reporting
• You prepare complete management accounts (incl. P&L, Balance Sheet, Budgets and Forecasts)
• You act as a Business Partner to the Production & Client Services teams, demonstrating commercial awareness and providing relevant analysis
• You reconcile, assess and report on projects from a financial perspective throughout their full life-cycle, ensuring accuracy of transactions in the systems from set up and financials through to time bookings and billings
• You actively look to improve systems and processes to ensure operations are efficient
• You create, refine & implement improved reporting. Circulate regular reports and contribute to monthly board packs to improve awareness of financial performance
• You contribute towards our filing requirements at year end including statutory accounts, VAT, R&D tax credits & various other requirements throughout the year
Experience:
You're either recently qualified or in the final stages of study with a recognised professional accountancy body (ACA/ACCA/CIMA). You're able to demonstrate progressive experience, ideally with previous exposure to project accounting.
Our benchmarked salaries are competitive and will reflect your experience and come with a generous benefits package.
About 2LK:
We're a future-focused brand experience agency.
At 2LK, ideas lead and anything's possible. We're an ambitious team of thinkers, driven by creativity, fuelled by innovation and bound by the belief that moments matter.
In a fast-moving world, we remain in constant beta - adapting, adopting and always accelerating. We're habit breakers, inspired by change and fascinated by what's next.
Everyone at 2LK is empowered and supported to grow; always playing to individuals' strengths, we take great pride in our people first culture. Our values based around trust, honesty and respect, build real relationships that matter and help create our relentless pursuit of designing award-winning brand experiences.

If the role excites you, you're committed and feel you can add value to our business, then we'd love to hear from you.
Department

Remote Status

Flexible
Something extra.
Flexible working

Because some days you just need to work from home.

Birthdays

Who wants to work on their birthday? Not us, have the day off to celebrate in style.

Summer & Christmas events

We take the opportunity to celebrate our team and enjoy some food and drinks together.

Learning & Development

We all want to grow in our careers, we will support you all the way with our dedicated training budgets.

Nice to haves

We also offer increased pension contributions, private medical insurance and an annual bonus scheme that rewards and reflects our continuing success.
People first.
Built on respect, trust and honesty, we celebrate each other's differences and embrace each other's potential. We're committed to workplace excellence on every level.
Already working at 2LK Design Ltd?
Let's recruit together and find your next colleague.