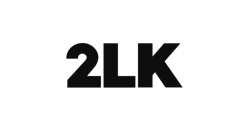 You sit right in the centre of imagination and reality. As a technical designer, it's your role to adopt the creative and adapt these ideas into actual experiences. You have an exceptional eye for detail despite handling multiple projects at any one time…
it's your superpower.
You have an unrivalled understanding of construction methodology and an ability to quickly think on your feet. In-line with our values, you understand that 'good enough', isn't. You're always striving for perfection.
Below are some of the things we are looking for from this role:

Specifics:
• You work to the highest possible standards establishing the best quality control practice on all projects
• You are good at collaborating with designers with what is and isn't possible
• You constantly produce technical drawings, sections, electrical plans using a variety of software packages, maintaining 2LK's reputation within the industry for the quality of the drawings we produce
• You're always developing your knowledge of new methods and materials to help influence our design and production teams
• You're regularly trying to find efficiencies and improvements to our ways of working
• You regularly communicate with the wider team and maintain a positive working relationship both internally, with suppliers and on occasions with our clients
• You're able to conduct contractor and site visits when required, both in the UK and overseas
• You're a sustainable champion and always challenge our contractors to meet our expectations
• You have a keen interest within R&D and support the agency in any initiatives we create
• You keep up-to-date with events in our industry and share with the wider team
Experience:

3+ years relevant experience is desired, however this does not have to be with another brand experience agency. Wider experiences are always welcome. Our benchmarked salaries are competitive and will reflect your experience and come with a generous benefits package.
Essential Skills:
• Outstanding knowledge of Vectorworks and other drawing packages
• Ability to build and maintain team relationships
• Attention to detail
• Organisation and time management
• Available to work on-site, both in the UK and abroad
About 2LK:
We're a future-focused brand experience agency.
At 2LK, ideas lead and anything's possible. We're an ambitious team of thinkers, driven by creativity, fuelled by innovation and bound by the belief that moments matter.
In a fast-moving world, we remain in constant beta - adapting, adopting and always accelerating. We're habit breakers, inspired by change and fascinated by what's next.
Everyone at 2LK is empowered and supported to grow; always playing to individuals' strengths, we take great pride in our people first culture. Our values based around trust, honesty and respect, build real relationships that matter and help create our relentless pursuit of designing award-winning brand experiences.

If the role excites you, you're committed and feel you can add value to our business, then we'd love to hear from you.
Department

Remote Status

Flexible
Something extra.
Flexible working

Because some days you just need to work from home.

Birthdays

Who wants to work on their birthday? Not us, have the day off to celebrate in style.

Summer & Christmas events

We take the opportunity to celebrate our team and enjoy some food and drinks together.

Learning & Development

We all want to grow in our careers, we will support you all the way with our dedicated training budgets.

Nice to haves

We also offer increased pension contributions, private medical insurance and an annual bonus scheme that rewards and reflects our continuing success.
People first.
Built on respect, trust and honesty, we celebrate each other's differences and embrace each other's potential. We're committed to workplace excellence on every level.
Already working at 2LK Design Ltd?
Let's recruit together and find your next colleague.